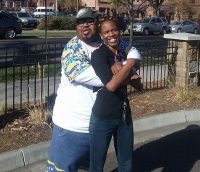 Eric and Latasha Smith, the pair arrested for an aggravated battery and cruelty to children incident at Qwik Chik in Baxley, have requested a change of venue for their trial.
At a hearing on Thursday, October 5th, the couple argued through their attorney that there's no way they can get an unbiased jury in Appling County due to the national media coverage of the case.
The prosecution responded that jurors could ignore the media attention and reach conclusions based on the facts of the case.
Judge Robert W. Guy has not yet made a decision as to whether the venue should be changed. He stated that he's taking both sides' arguments into account.