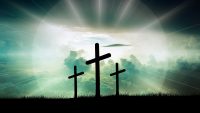 Mizpah Baptist Church is celebrating the 22nd Anniversary for Pastor James R. Carlyle.
On Saturday, June 15th, the banquet speaker will be Minister Nettie Smith of Mt. Olive Baptist Church in Baxley. On Sunday, June 16th, the speaker will be Minister Christopher Gilcrease of Cedar Grove Baptist Church in Pensacola, Florida.
All events will take place at Mizpah Baptist Church 3553 Piney Bluff Rd. Nw in Baxley.