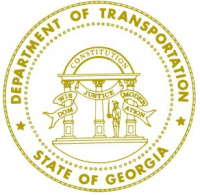 The Georgia Department of Transportation (Georgia DOT) has awarded nine contracts for statewide transportation projects totaling $89,473,560. These projects, from the January letting, were advertised for bids in December, bids were received in January and contracts were awarded on February 3. The focus of the awards is on construction and operational improvements that enhance safety and address congestion.
Dominating the awards is a contract for a second phase of the massive I-16/I-75 Interchange Reconstruction Project within the city of Macon in Bibb County, which consists of the widening and reconstruction of I-75 from Hardeman Avenue to Pierce Avenue; and of I-16 from I-75 to Walnut Creek. The first phase of the project was awarded in January. Due to its complexity, the project is being done in phases with five remaining to be awarded.
"The junction of I-16 and I-75 is the major freight corridor from the Port of Savannah to Metro Atlanta and Macon's gateway," Georgia DOT Commissioner Russell R. McMurry, P.E. said. "We are very excited about getting to this point and are thankful for all the community input over the years. This phase and the other phases of the overall project will improve traffic flow, enhance safety, and provide a major makeover for Macon."
The awarded contract, valued at over $62.6 million, is for a 1.4 mile widening and reconstruction on I-16/SR 404 beginning at I-75/SR 401 and extending to Coliseum Drive/Martin Luther King Jr. Blvd. A collector/distributor (C/D) road system, which addresses safety and congestion by separating local traffic from through traffic, will be constructed parallel to the interstate. Coliseum Drive will be widened from four lanes to six lanes with a raised concrete median. Six bridges and approaches will be constructed on I-16 to accommodate the additional lanes and C/D roads. These include the Otis Redding Bridge over the Ocmulgee River, which will be widened and reconstructed with 10-foot sidewalks and aesthetic lighting to make it a pedestrian-friendly "gateway" to Macon. The I-16 Bridge over Coliseum Drive will also be reconstructed to accommodate the widened Coliseum Drive and the C/D roads along the interstate. The project was awarded to C.W. Matthews Contracting Co. Inc. of Marietta with an anticipated completion of June 30, 2021.
Other awards across the state include the construction of two bridges valued at a total of $13 million – one in Jones County and one in Ben Hill County; a widening and reconstruction of 1.4 miles of SR 56 and installation of an intersection video detection system (VDS) in Burke County; a roundabout in Effingham County; and traffic signal upgrades in Barrow County.