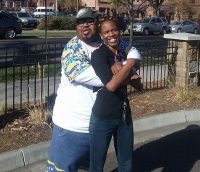 Superior Court Judge Robert Guy has granted Nathaniel and Latasha Smith a change of venue for their upcoming trial.
The pair, who are in custody for an aggravated battery and cruelty-to-children incident that happened at Qwik Chik in Baxley, argued that the widespread media coverage their case received would prevent them from getting an unbiased jury in Appling County.
The trial will be held in Camden County. No court date has yet been set.