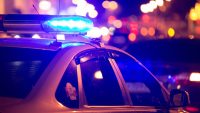 The Appling County Sheriff's Office hosted the 2018 First Responder Expo. Over 20 agencies that are called on in emergency situations were represented. Lunch was provided by Donnie Lewis Tire and Brake and Livingston's Garage and Wrecker Service. Sheriff Melton thanks everyone who had a part in making the event a success and hopes to make this an annual event. There was plenty of training going on at the Appling County Sheriff's Office this week. Jailer Ethan Edwards began Basic Law Enforcement Training School in preparation to become a Deputy. Wade Nobilio and Pamela Dupree attended Basic Jailer School. Sheriff Melton attended the National Sheriff's Institute in Aurora, Colorado. Kenny Wright attended the Appling County Commissioners Meeting. Wanda Stone, Community Wide Prayer Coordinator, was Chaplin for the week.
For the week of April 6, 2018 through April 12, 2018, the Appling County Office (ACSO) provided the following services: 
Deputies/Investigators, wrote 26 citations, made one (1) arrests, issued 57 warnings, served 14 Criminal and nine (9) Civil papers for various courts, completed 18 incident reports, performed 32 Sex Offender Verifications, seven (7) K-9 Searches resulting in six (6) alerts, and provided security for Juvenile and Superior Courts. There were seven (7) vehicle crash worked by deputies, with assists from the Georgia State Patrol. Deputies patrolled 5,958 miles for the period. The Sheriff's Office considered it an honor to provide one (1) funeral escort throughout the week. Investigators with the Sheriff's Office initiated six (6) new criminal investigations.
The Appling County Detention Center provided protection for our citizens by safely housing an average of 64 inmates during the current period. Jailers completed 14 new inmate intakes and processed 23 inmate releases, which includes inmates from other counties that request our assistance in housing their inmates. The medical unit provided 37 medical checks for the weeks and food service served 1147 meals. We continue to provide one outside detail that maintains the grounds of most county facilities.
Our 911 Emergency Call Center Dispatchers received and dispatched 654 calls for service, of which 190 were emergency calls directly to 911. These numbers do not include routine communications between dispatch and units nor does it include the normal calls for training and drills.