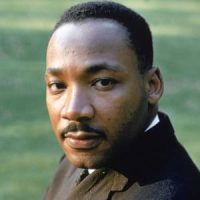 Time:
2:00 PM

 – 

3:00 PM EST
Event Description:
The MLK Parade
Monday, January 21, 2019
This years Theme is:
"Facing the Future Without Fear"
Line up time will be at 1:00 pm, the  parade will begin at 2:00 pm. The parade committee is asking all churches, business, organizations, athletes, car dealers, bike riders, vans, kings, queens and anyone else to join us this year with floats, cars, trucks, buses, motorcycles, tractors, walkers, horses and bicycles to make this years' parade the greatest. We can't do it without you!
Remember Dr. King helped us all. There is no entrance fee. After the parade, there will be activities at the Progressive Resource Center located on Jr. High Drive. Vendors are welcome.
We are asking everyone to sign up a week or two before the parade.  The deadline will be Saturday, January 19th 2019.  For more information, please contact Mr. Alfred Abramson at (912) 366-8065 or Mrs. Almaree Miller at (912) 278-4928.