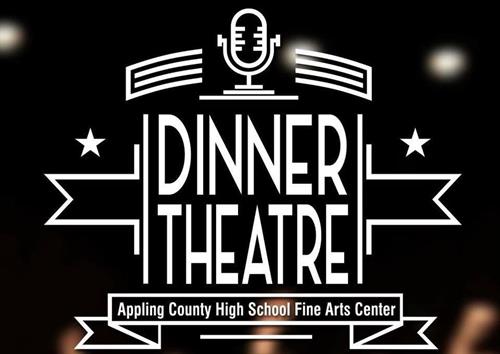 The ACHS Choral Department would like to invite everyone to Dinner Theater on Friday, January 31st and Saturday, February 1st at the Appling County Fine Arts Center. Dinner starts at 6:00, and the show will begin at 7:30.
Your ticket includes a steak dinner, an impressive dessert bar and a fabulous show. There will be performances by ACMS Centerstage Show Choir, the 8th Grade Chorus Class, the ACHS Chorus and Appling Applause Show Choir. Students will also perform solos throughout the evening.
Tickets are $25.00 per person and will be on sale at achschoral.seatyourself.biz. There will be a link to this website on our Facebook pages, Appling Co. Choral Program and Appling Applause. ACHS Choral members will also be able to sell you tickets in person as well as Karen Davis at karen.davis@appling.k12.ga.us. Businesses are welcome to sponsor a table for their employees. All dinner seats must be purchased in advance, but you may still purchase tickets at the door for the show.
This year is the 35th Annual Dinner Theater, and we would like to encourage everyone to join us for an evening of great entertainment and fellowship.