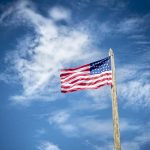 The Hazlehurst-Jeff Davis Chamber of Commerce is having a membership luncheon on January 23rd. The event takes place at the Twisted Pine Golf Course at 12:00. You don't have to be a member of the Chamber to attend. Speakers will address the state of business affairs in Jeff Davis County and upcoming events.
The fee for the luncheon is $15 for non-members and $12 for members.
For more information, call (912) 375-4343.